I copied Heather aka buttfacemakani again.
She did the 'draw yourself as a teenager' meme and so did I.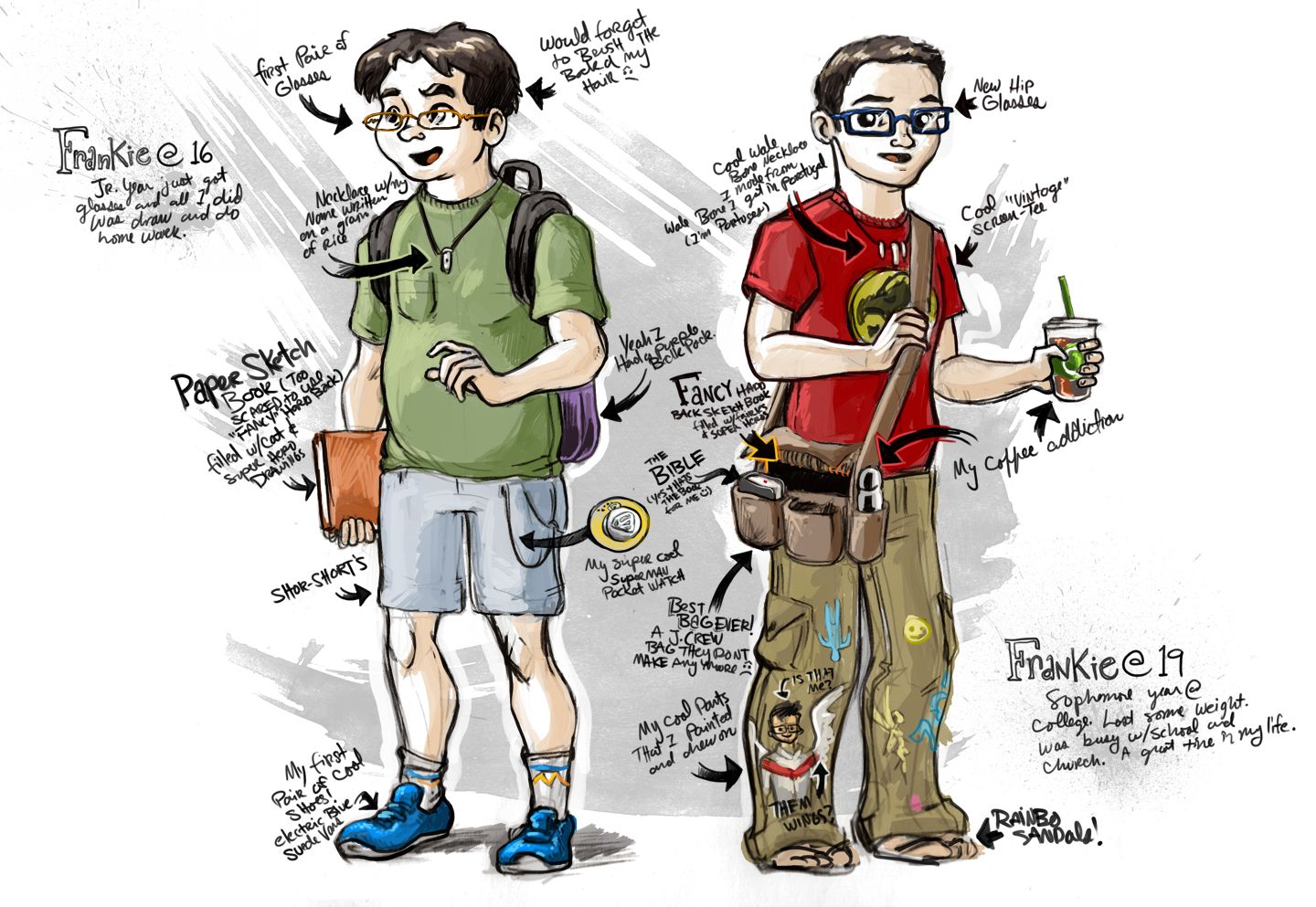 This was fun.

P.S. I had asked what some people what "meme" means, but I could not find anyone who could tell me, so I looked it up. I had thought it was internet-slang that was essentially a self defining "onomatopoeia-ish" word that literally meant "Me! Me!", but I was wrong, way wrong. It actually has a proper definition that is some-what suited to these self indulgent surveys and drawings.


Meme (mēm) -n. A unit of cultural information, such as a cultural practice or idea, that is transmitted verbally or by repeated action from one mind to another.