This just in narcissistic nerd just learned more about himself.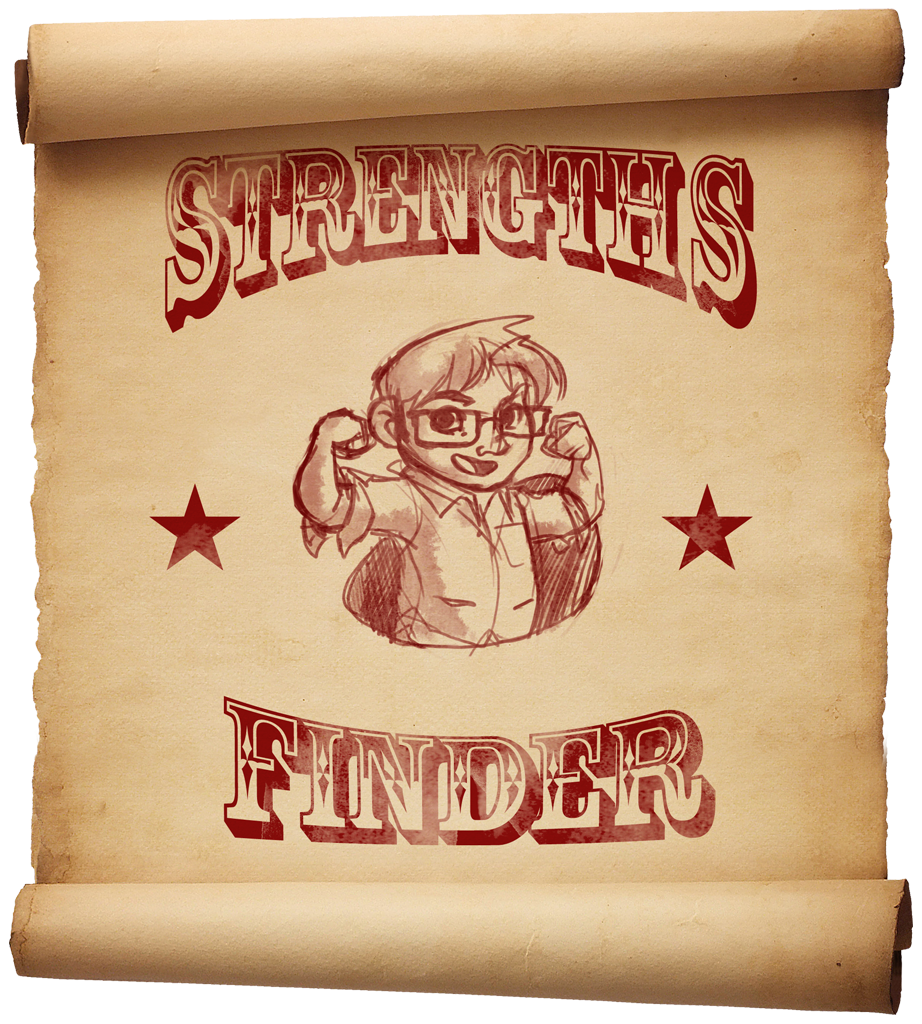 All kidding aside I love to take these types of personalities tests and quizzes. This one is called Strengths Finder, and it comes with a book. You need to get to book to be able to log on and take the test. I first got wind of it a few months ago when all the BIOLA kids took it for a leadership class, I wanted to try it out then but never had a reason to, until now that is. My entire Life Group, aka Small Group Bible Study, took it. It helps us function and understand each other better individually and as a group.
The test determines what your top 5 strengths are from a pool of 34. And from what I read about mine, it seems pretty accurate, at least it is very insightful. And here are mine, or to quote the test itself...

"Below are my top five themes of talent, ranked in the order revealed by my responses to the Clifton StrengthsFinder. As you may know, the Clifton StrengthsFinder measures the 34 themes of talent determined by The Gallup Organization as those that most consistently predict outstanding performance. The greater the presence of a theme of talent within a person, the more likely that person is to spontaneously exhibit those talents in day-to-day behaviors. Focusing on natural talents helps people build them into strengths and enjoy personal, academic, and career success through consistent, near-perfect performance. How well do you think these themes describe me?"
Ideation
You are fascinated by ideas. What is an idea? An idea is a concept, the best explanation of the most events. You are delighted when you discover beneath the complex surface an elegantly simple concept to explain why things are the way they are. An idea is a connection. Yours is the kind of mind that is always looking for connections, and so you are intrigued when seemingly disparate phenomena can be linked by an obscure connection. An idea is a new perspective on familiar challenges. You revel in taking the world we all know and turning it around so we can view it from a strange but strangely enlightening angle. You love all these ideas because they are profound, because they are novel, because they are clarifying, because they are contrary, because they are bizarre. For all these reasons you derive a jolt of energy whenever a new idea occurs to you. Others may label you creative or original or conceptual or even smart. Perhaps you are all of these. Who can be sure? What you are sure of is that ideas are thrilling. And on most days this is enough.
Strategic
The Strategic theme enables you to sort through the clutter and find the best route. It is not a skill that can be taught. It is a distinct way of thinking, a special perspective on the world at large. This perspective allows you to see patterns where others simply see complexity. Mindful of these patterns, you play out alternative scenarios, always asking, "What if this happened? Okay, well what if this happened?" This recurring question helps you see around the next corner. There you can evaluate accurately the potential obstacles. Guided by where you see each path leading, you start to make selections. You discard the paths that lead nowhere. You discard the paths that lead straight into resistance. You discard the paths that lead into a fog of confusion. You cull and make selections until you arrive at the chosen path—your strategy. Armed with your strategy, you strike forward. This is your Strategic theme at work: "What if?" Select. Strike
Maximizer
Excellence, not average, is your measure. Taking something from below average to slightly above average takes a great deal of effort and in your opinion is not very rewarding. Transforming something strong into something superb takes just as much effort but is much more thrilling. Strengths, whether yours or someone else's, fascinate you. Like a diver after pearls, you search them out, watching for the telltale signs of a strength. A glimpse of untutored excellence, rapid learning, a skill mastered without recourse to steps—all these are clues that a strength may be in play. And having found a strength, you feel compelled to nurture it, refine it, and stretch it toward excellence. You polish the pearl until it shines. This natural sorting of strengths means that others see you as discriminating. You choose to spend time with people who appreciate your particular strengths. Likewise, you are attracted to others who seem to have found and cultivated their own strengths. You tend to avoid those who want to fix you and make you well rounded. You don't want to spend your life bemoaning what you lack. Rather, you want to capitalize on the gifts with which you are blessed. It's more fun. It's more productive. And, counterintuitively, it is more demanding.

Positivity
You are generous with praise, quick to smile, and always on the lookout for the positive in the situation. Some call you lighthearted. Others just wish that their glass were as full as yours seems to be. But either way, people want to be around you. Their world looks better around you because your enthusiasm is contagious. Lacking your energy and optimism, some find their world drab with repetition or, worse, heavy with pressure. You seem to find a way to lighten their spirit. You inject drama into every project. You celebrate every achievement. You find ways to make everything more exciting and more vital. Some cynics may reject your energy, but you are rarely dragged down. Your Positivity won't allow it. Somehow you can't quite escape your conviction that it is good to be alive, that work can be fun, and that no matter what the setbacks, one must never lose one's sense of humor.


Activator
"When can we start?" This is a recurring question in your life. You are impatient for action. You may concede that analysis has its uses or that debate and discussion can occasionally yield some valuable insights, but deep down you know that only action is real. Only action can make things happen. Only action leads to performance. Once a decision is made, you cannot not act. Others may worry that "there are still some things we don't know," but this doesn't seem to slow you. If the decision has been made to go across town, you know that the fastest way to get there is to go stoplight to stoplight. You are not going to sit around waiting until all the lights have turned green. Besides, in your view, action and thinking are not opposites. In fact, guided by your Activator theme, you believe that action is the best device for learning. You make a decision, you take action, you look at the result, and you learn. This learning informs your next action and your next. How can you grow if you have nothing to react to? Well, you believe you can't. You must put yourself out there. You must take the next step. It is the only way to keep your thinking fresh and informed. The bottom line is this: You know you will be judged not by what you say, not by what you think, but by what you get done. This does not frighten you. It pleases you.


Those of you who know me best feel free to let me know if you think the tests assessments are correct.