On Tuesday Phil, John, and myself went out to Burbank, CA to see a recording of The Tonight Show with Jay Leno. We got there early and made a day of it, It was fun.
He is a record of our shenanigans.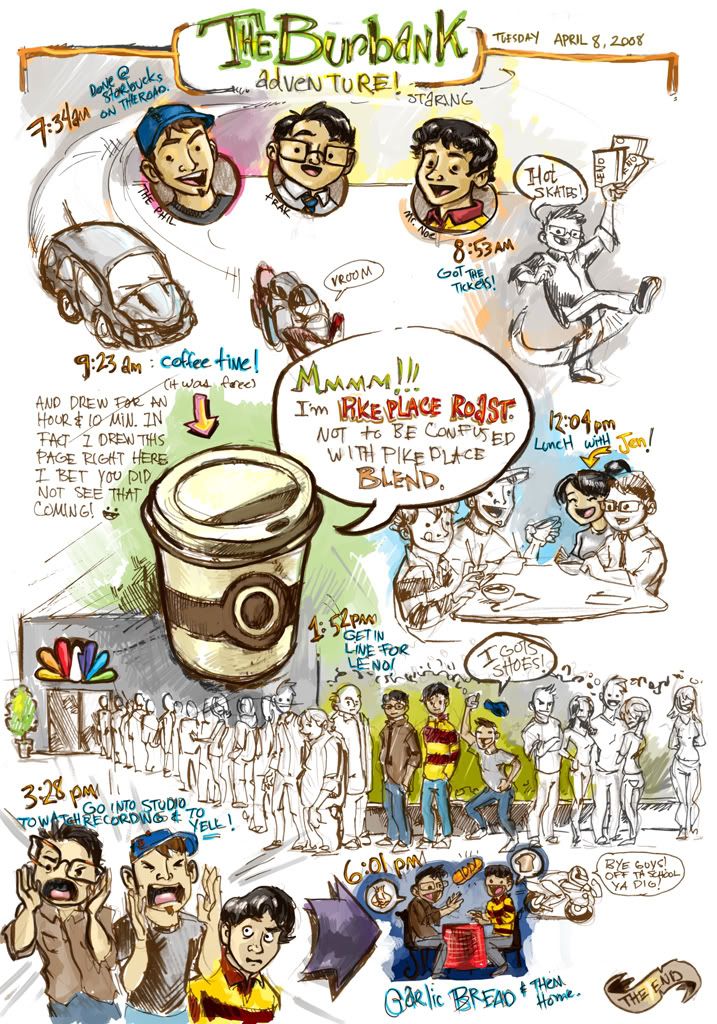 I also stopped by the Comic Book store to catch up on Buffy Season 8. I have been watching Buffy online while working and drawing, I am hooked again.