Church on Sunday was a wonderful and powerful experience.
The Lord met me where I was.
It is so humbling when the Lord bends down and meets you where you are. It can be very difficult to accept. I know I can do nothing for Him, but I feel like I need to do

something

. In my head I think I can meet Him half way via obedience and sacrifice. I forget that all I can to is be willing and obedient. Sunday night after service during a time of Worship and Prayer He came down beside. Through the prayers and encouragement of a friend and brother the Lord lifted me up out of my despair and doubt. It was an oasis of peace in this dessert I have been marching through. I am not out of the brier and thorns of my own trials, but I have a refreshed clarity and renewed drive for Him.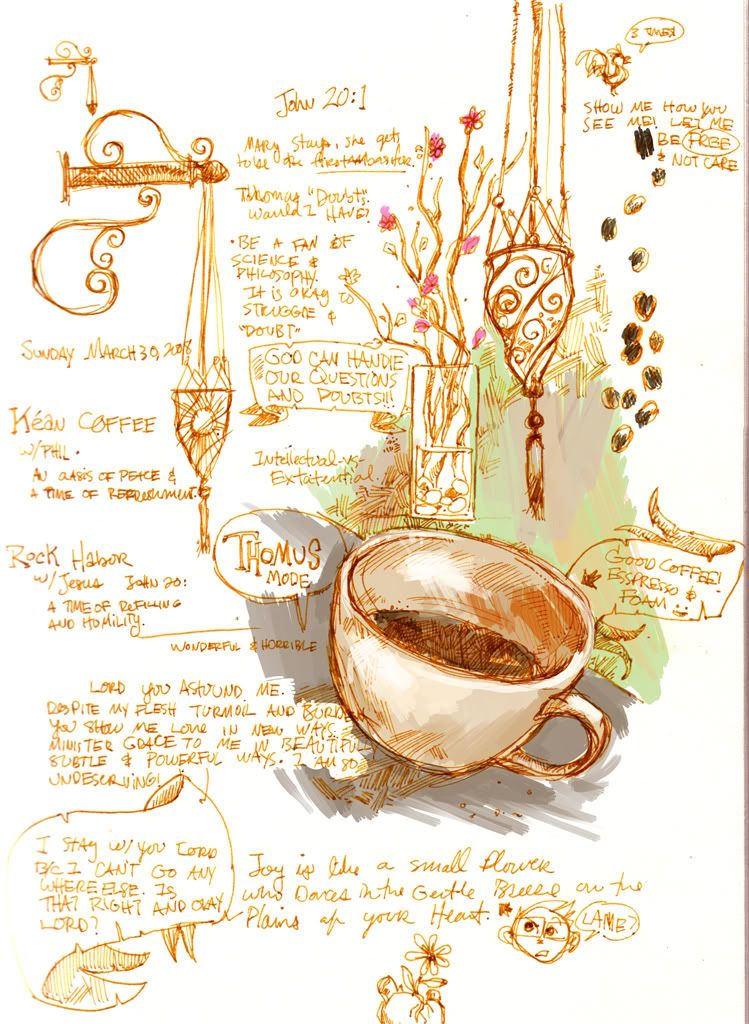 As clique as it may sound, it is true. I can do nothing for Him, but I can do mighty things Through Him, If I let Him.
How anyone can claim Christianity is void of dynamics, and is only dead set of rules is beyond me. It's a living and dynamic experience of existentialism, philosophy, knowledge, hope, faith, confusion, clarity, love, growth, determination, sacrifice, humility, and I could go on. But I wont. Ha ha I ranted again.