Now that the craziness of the holiday season is over I can sit down and do a little blogging. First off I had a wonderful Christmas! The Lord is just too good to me, I do not deserve it. I started the Holiday season a week early when my cousins from Idaho came down for the week before Christmas. Jenna flew down to Ontario Friday evening, after she settled in we went and saw I Am Legend (it was good, not great, but good) with a group of mine and my brothers
We walked about Vegas taking in the sites. It was fun! And to my utter surprise I learned from a certain nanny that Rita and Bre were going to be in town! So after the family went to sleep I went off and hung out with them. We walked, talked, and nerded out about Harry Potter where eventually ended up in a Coffee Bean until like 3:30am talking about how my Sophomore year math teach murdered his wife in Vegas like 2 years ago.
While talking and drinking my latté I finished this doodle, "Warrior Jungle Pixe" and... friends. Saturday we drove to Las Vegas to meet up with her Dad and Brothers.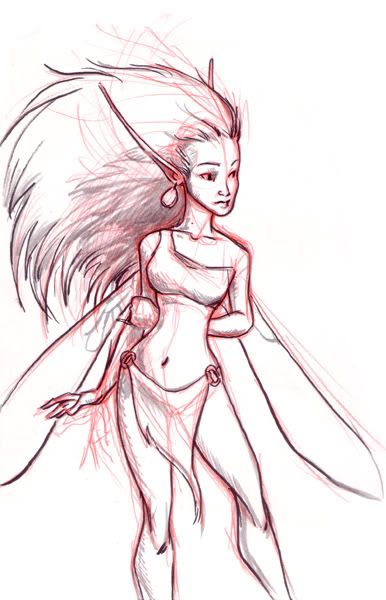 ...and managed to rough up this. "Man-ish Mermaid".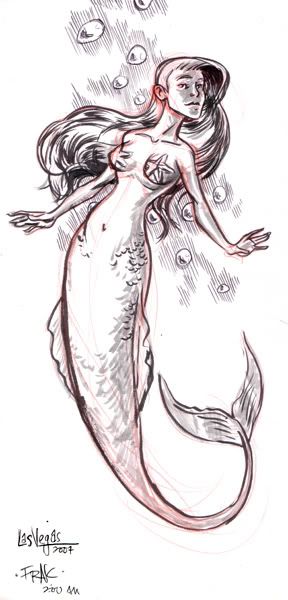 After Vegas I spent the week with my Cousins having fun, talking about "making poppish", and asking minorities about food they were eating. We capped off the week with a Christmas celebration before they went home, and saw Juno (it was wonderful and excellent and I will buy it on DVD). We then headed to the High Desert to spend Christmas eve with my Mothers side of the family. It was a blessing to see everyone in the same house, I love Christmas for that reason.
I did some drawing up there too, I may submit the creepy one for a threadless design. Let me know what you think.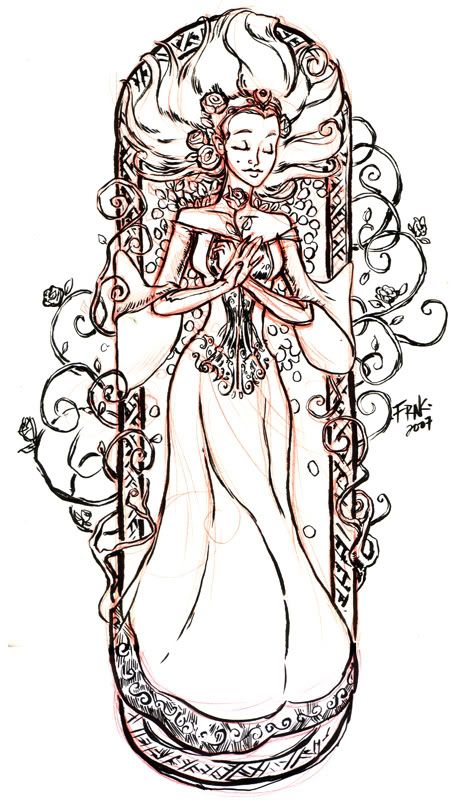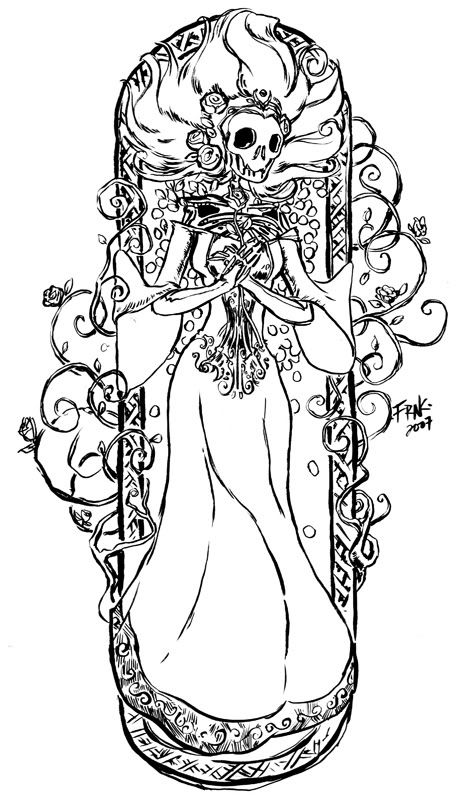 It is my version of Sleeping Beauty. I had so much fun doing my own version of Snow White that I thought I would do my own version of a few fairy tales. Below is Alice from the Wonderland books. I don't care for any of them just yet, but I am getting closer.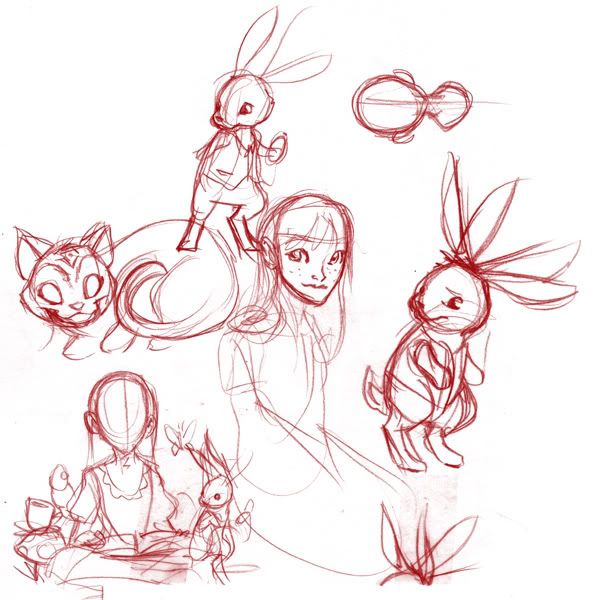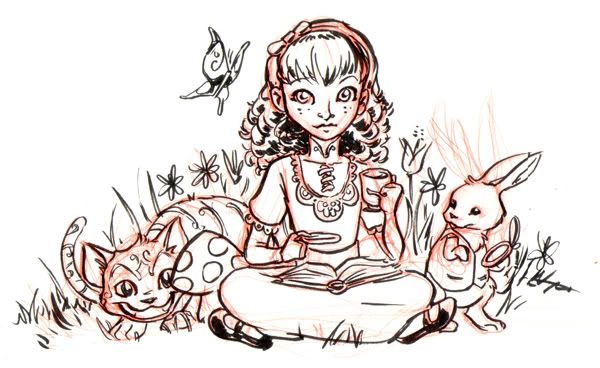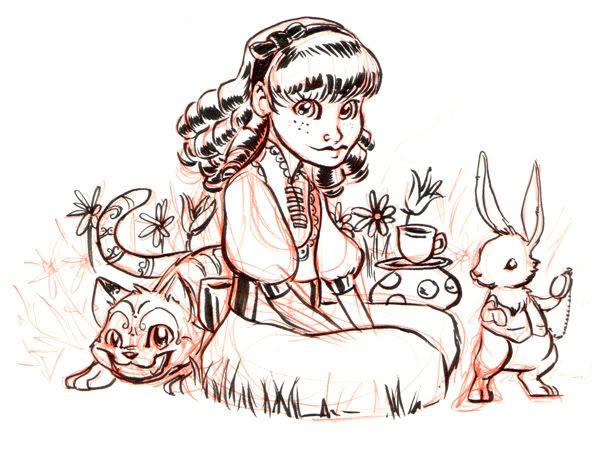 Thanx for reading my long blog. :P
(If you even read the whole thing... Lords knows I probably wouldn't have :P)