On Friday a group of friends went to Disney Land to hang out. It was a blast, but kinda sad. It was the last time for a long time that we were able to go to Disney Land with our friend Abby, because she is going back to Texas for a semester to spend time with her family and see her younger sister graduate. Anywho back to Disney Land, it was fun and I had time to do some doodling.

This first one is of Downtown Disney. I was sitting outside of the Jazz Kitchen waiting to be seated to eat me some lunch. While waiting for 30 minuets '' I took a few of them to draw this. Can you spot build a bear?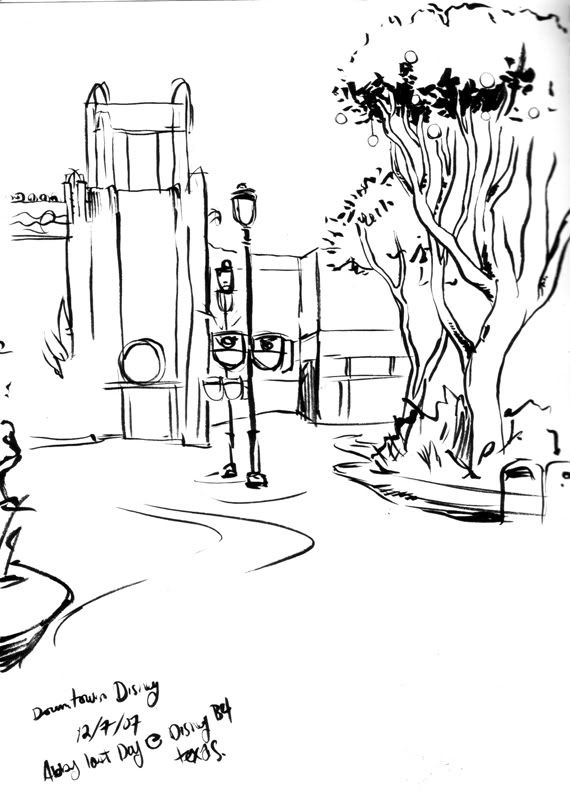 This second one is my version of Snow White. Disney's California Adventure (DCA) had a show on the Art of Snow White in there animation building. It was awesome and wonderful, so I drew this. It was fun. Oh and what better place to draw a Disney Princess than Disney Land?



(I might try and color her)