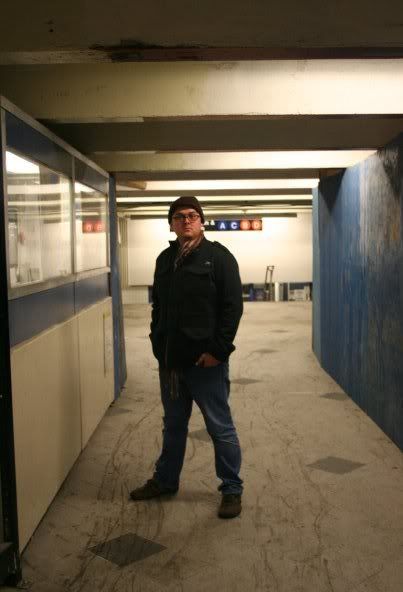 A brief photo guide of my November 2008 trip to the Big Apple!
Saturday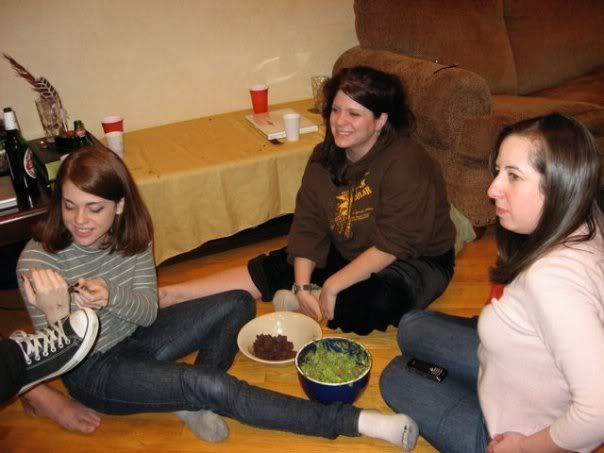 After we got in we rushed right over to the Halloween Party and Wrock concert. After the festivities we went back to Melissa's and made too much guacamole and played with henna.
1
2
3
Sunday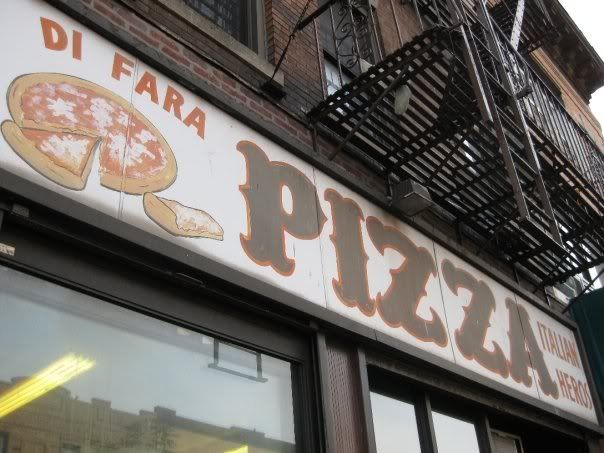 After sleeping in we got this tasty Pizza. :)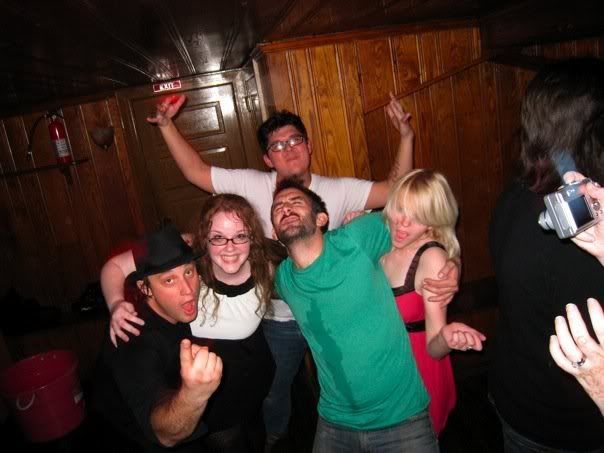 That night we had a dance-party to celebrate Melissa's book being published.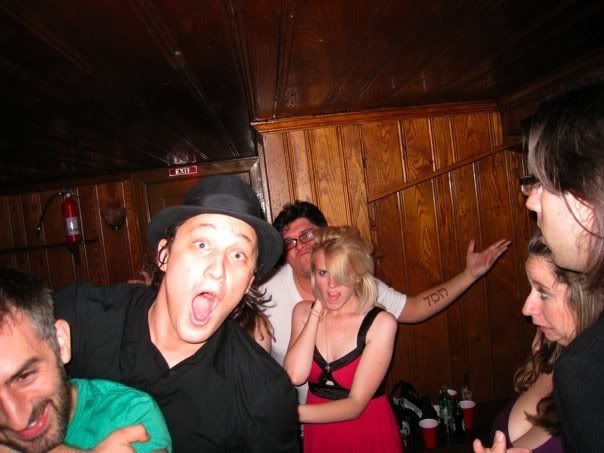 It was kind of fun ;)
Monday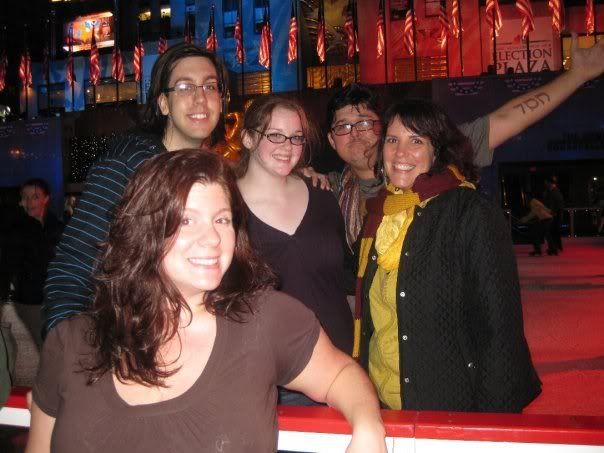 After getting Melissa's car towed, I realized what a "No Standing Zone" is. Apparently New York likes to be convoluted in their no-parking signage. Later that night after some of our peoples had to got home the rest of us went ice skating at Rockefeller Center!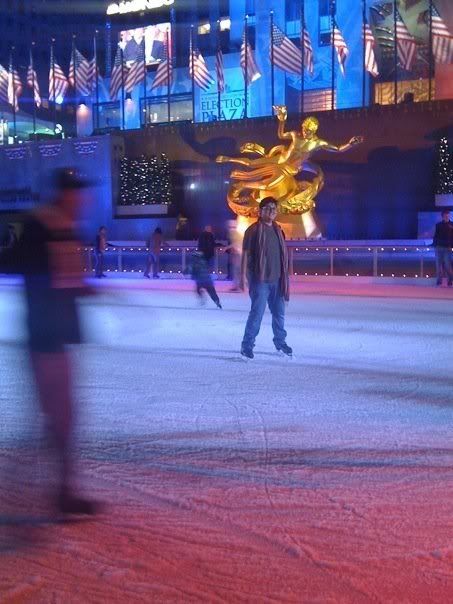 It was pretty darn awesome. :)
Tuesday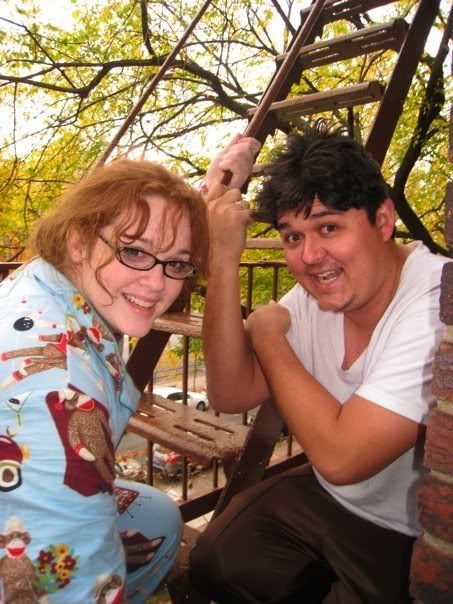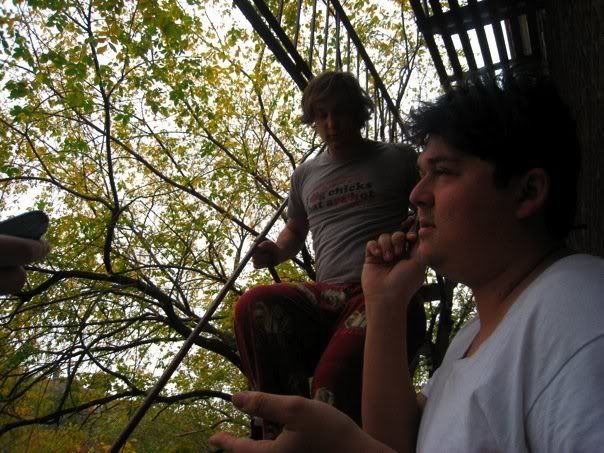 We woke up and discovered how cool fire escapes are!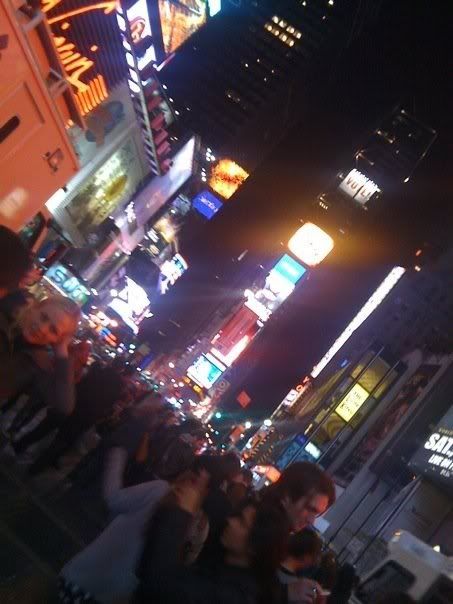 Then we went and watched the election results in Rockefeller Center and experienced the madness of Times Square.
Wednesday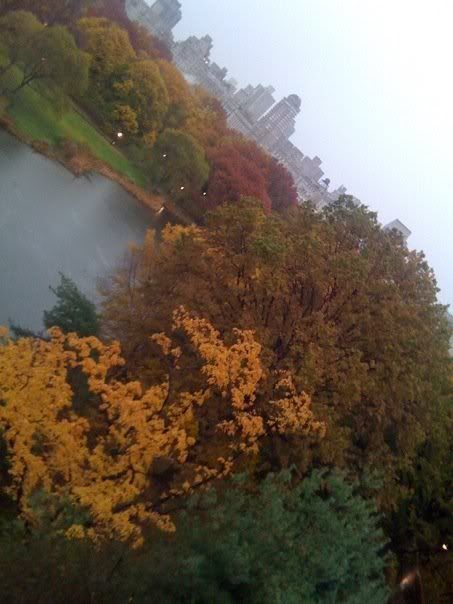 Lizzie and I went to central park to explore, get lost, and get soaked.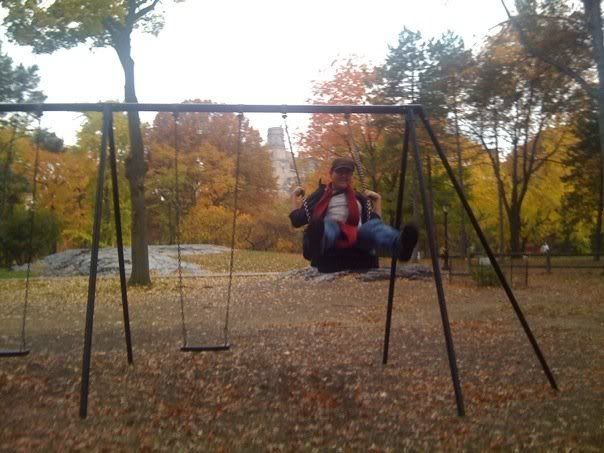 We even went on the swings!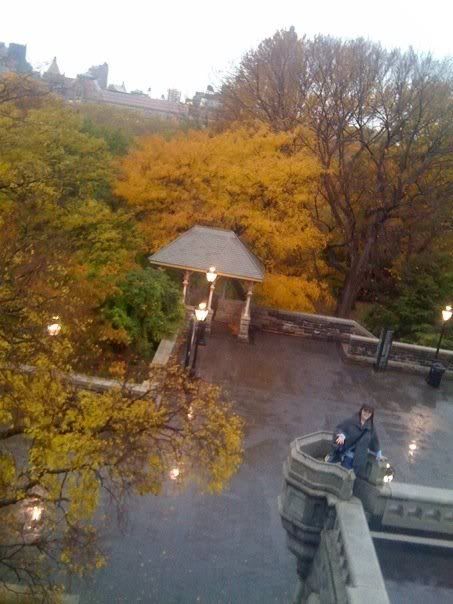 And found a castle!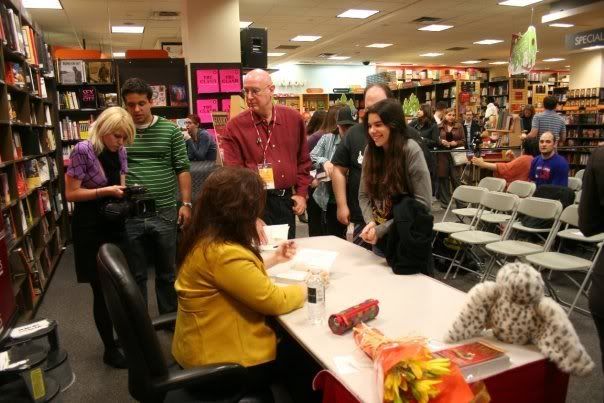 Then we made our way over to Columbus Circle for Melissa's reading and book signing.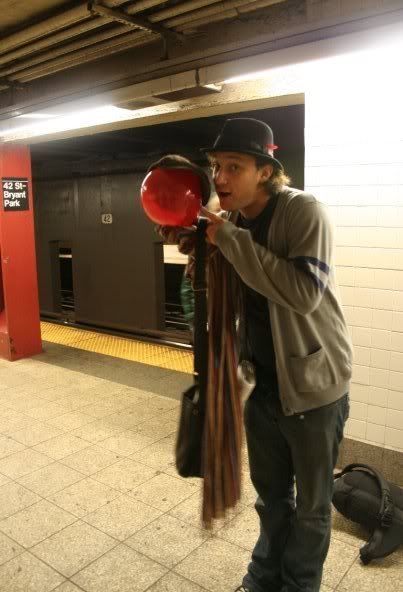 After that we went to dinner with Melissa's family and took a crazy subway ride home singing every old cartoon and TV show we could think of! So much fun.
Thursday
I slept in waaaaaaay too late and had to say goodbye to more people going home.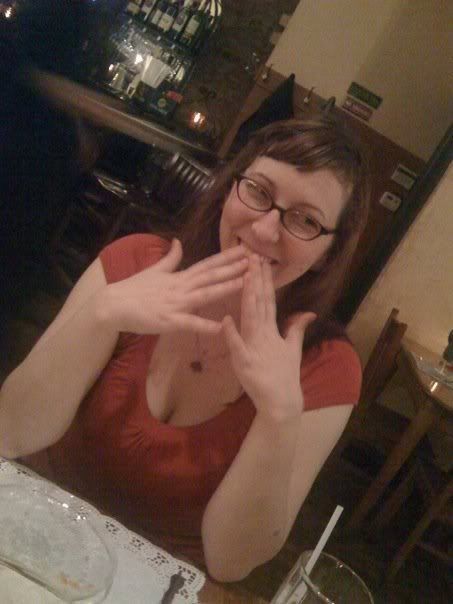 Then I got an early dinner with Tricia. She is ubber cools people. She is a Harry Potter nerd too! :D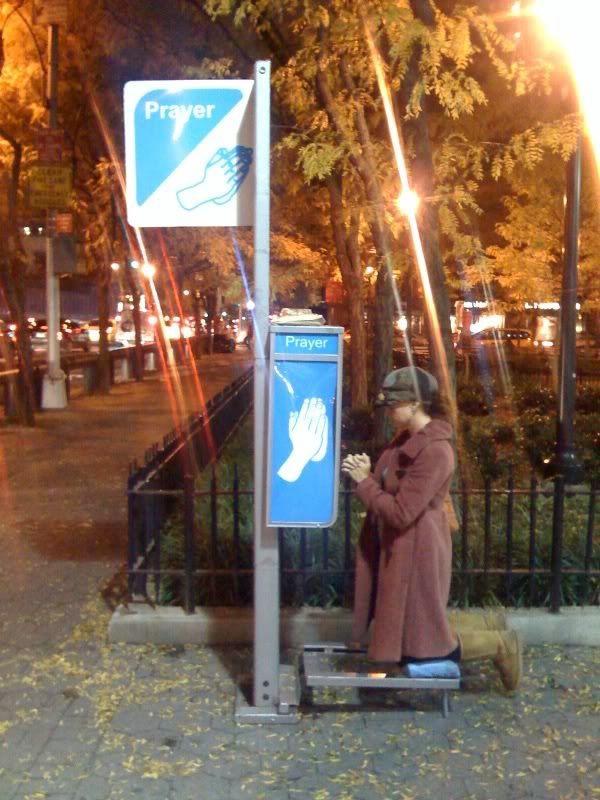 And then I had a late dinner with Natalie! She too is a fan of Mr. Potter.
Friday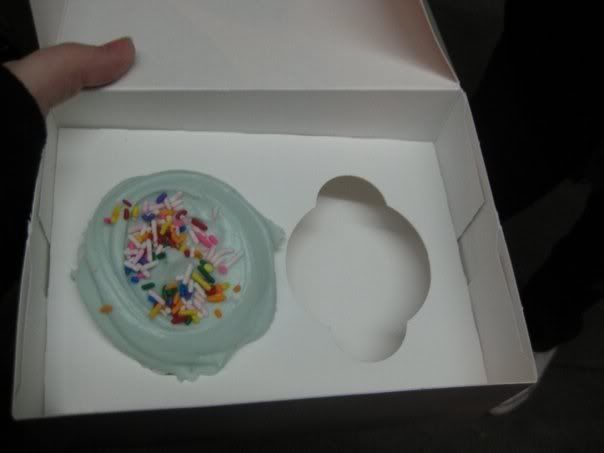 (the cupcake pictured here is from Magnolias on Monday, not Crumbs on Friday. I needed a picture to post, apparently I didn't take any pics on Friday.)
I selpt in late again, and missed out on going to a museum. Then I finished the Jingle Spells 2 artwork. And melissa and I found Crumbs Cupcakes. They were really REALLY good. :)
Saturday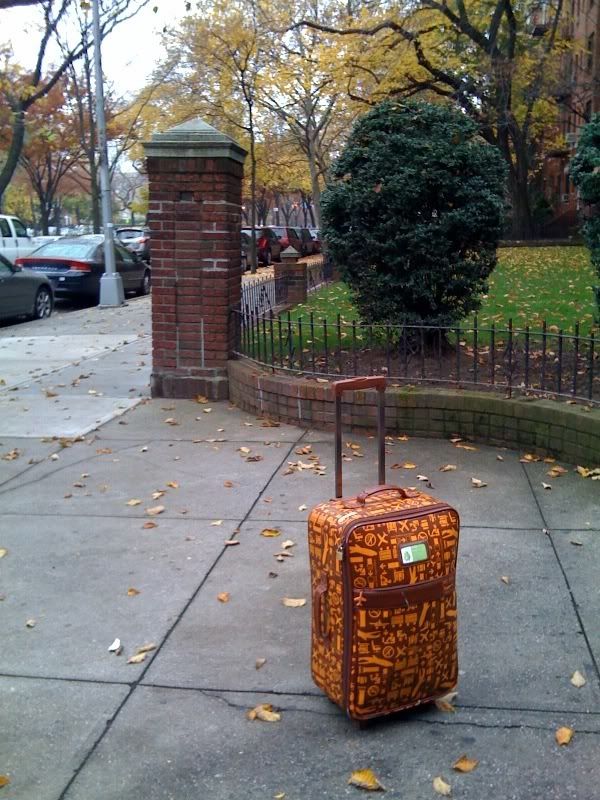 It was time for me to head home. So I woke up, packed up, said my good byes to Melissa, and met Natalie for fancy NYC Brunch at this awesome place called Friend of a Framer.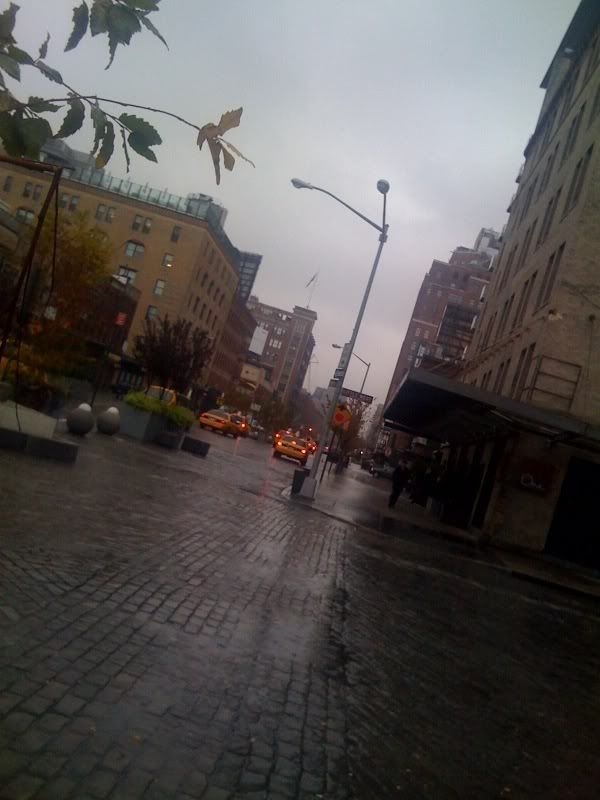 After brunch we walked in the rain to the A Train.
After a wonderful hour of walking in the rain :D I headed to the airport.
If only I had known my flight would have been delayed 4 times I would have wondered down a few more streets to find that elusive Central Perk.
Like I said below I love New York! I have such a blast and wish and hope I can go back soon. It is so cool! And I dunno if you can tell, but I kinda had a little bit of fun. :)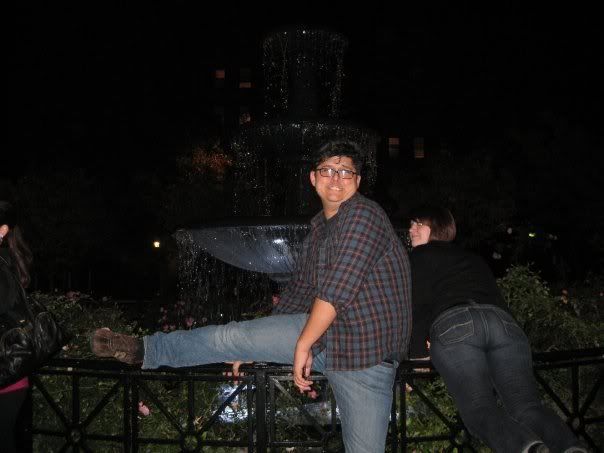 Silly pose!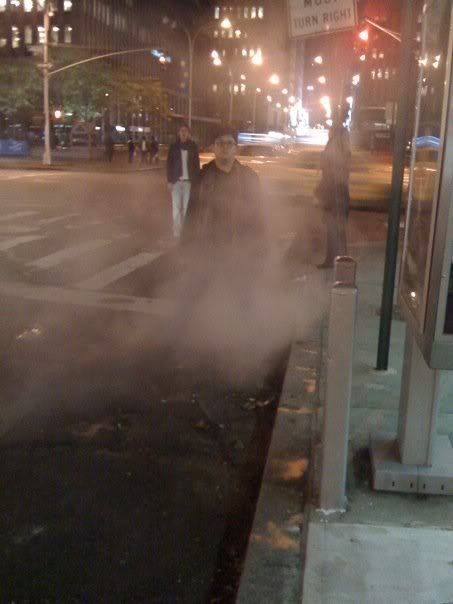 Dramatic Steam!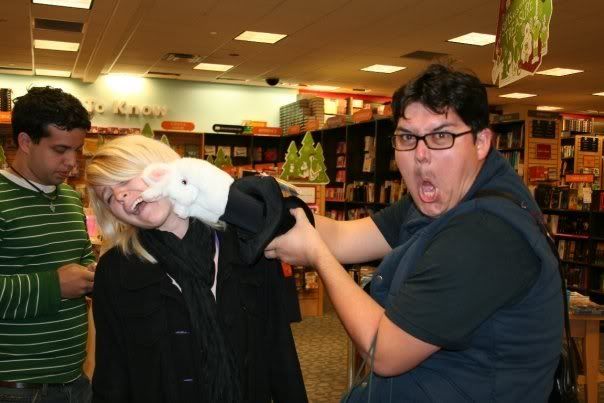 And let us not forget BUNNY PUNCH!