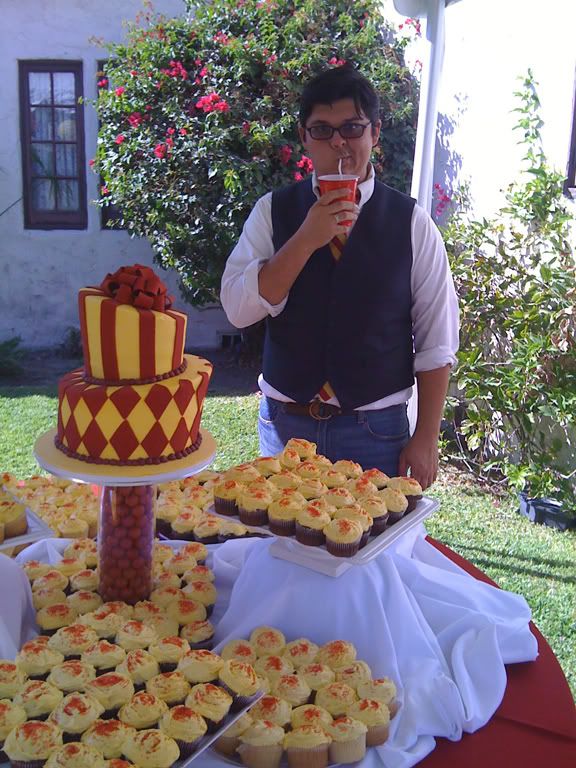 Chuck and Courtney got married today! It was a beautiful wedding and awesome reception! And by awesome I mean AWESOME! It was a carnival, ferris wheel and all! So cool! They had game and prizes! I used all my tickets from the games to get Starbucks Gift Certificates! The only down side is that I spent too much time at the games and such that I didn't dance at all...





(Horrible picture of me, but its the only one I got with the happy couple.

)

I drew the posted for the carnival as my wedding present to them...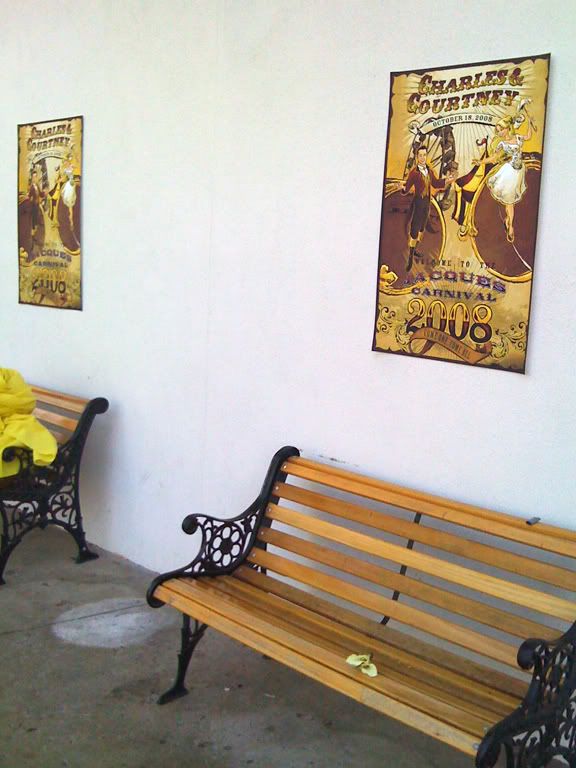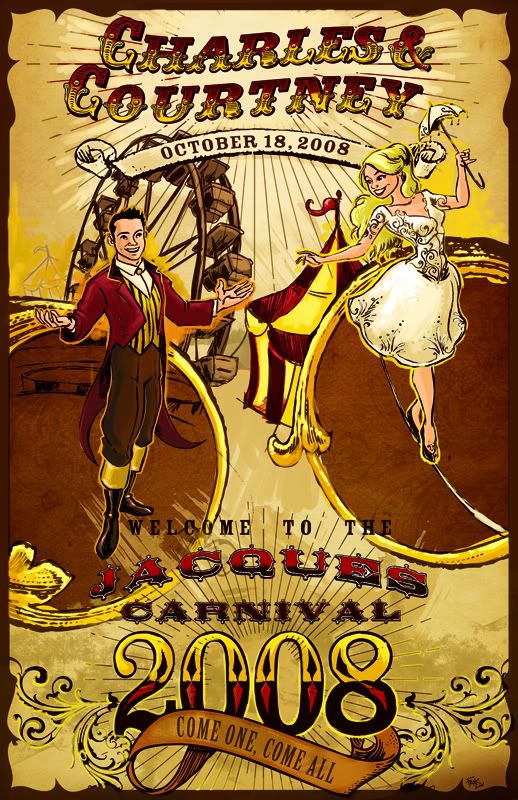 ...sorry if that comes off as cheap.

And to top it off I got a caricature done! :D