I went to Disneyland today with the family, minus one long lost brother I never see anymore :(. We had ourselves a good time. Went on a few rides, got lunch and watched the Star Wars Jedi Training Academy! It was so cool and so cute to see all the kids wear the Jedi robes and wielding their training Light Sabers in a deadly battle again the dark forces of Darth Vader and Darth Maul! Here is some crappy footage from my cell phone.



And what got me really excited is that while waiting in line for the Matterhorn I spotted the one and only Professor Minerva Mcgonagall! It's her I know it! My Mother was kind enough to stand in the foreground so I could snek the picture without looking too weird.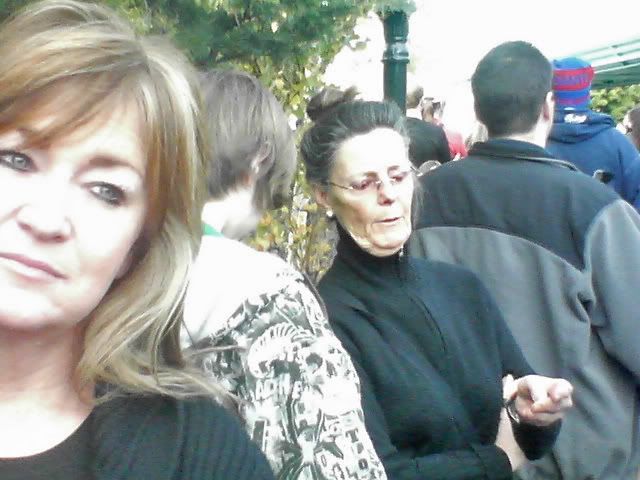 I could have sworn I heard her say something about lemon sherbet.


And then to top it off I saw Harry as well! Yeah thats right Harry Potter, he must have been taking James to see the Jedi show.


I over heard him telling little James something to the degree of, "This is why being a wizard is much better than being a Jedi..." then I lost him. It must have been Gryffindor day at the park.