71608_NW0481[1]
Originally uploaded by frakfraco.com.

Well I hope ya feel better buddy. You were missed on the show, but rest is the best medicine.
I would send you a recipe for Chicken soup, or some tips on not getting sick (ahem no kissy kissy), or maybe even some AirBorne ( I love that stuff). But tha is not what I do. I did a doodle!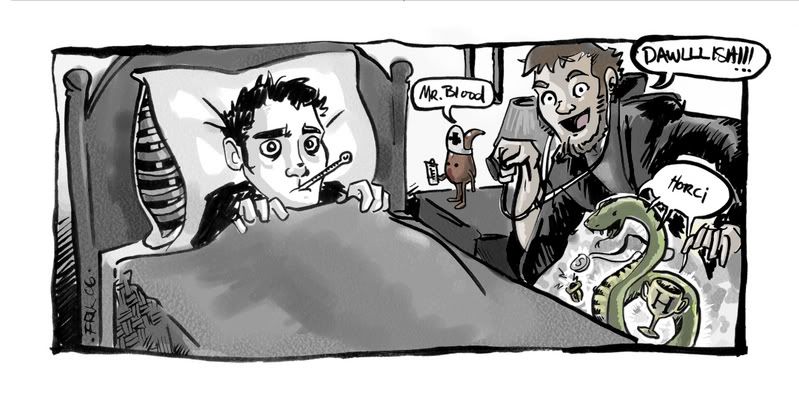 When this drawing becomes a reality John, you know the sickness has taken hold.

LISTEN TO potterCAST!


Click here for episodes and info; click here to subscribe via iTunes, and click here to use this player on your space and win prizes!