- - --- My PotterCast Blog --- - -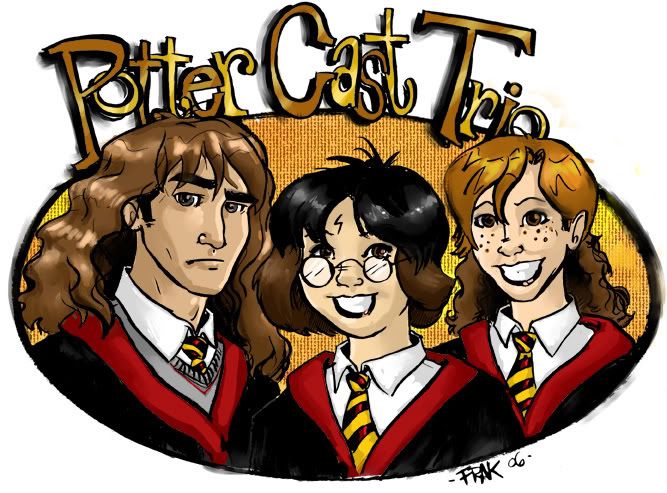 Anyone who knows me knows that anything Harry Potter related cause my ear to perk up and turn my head. And when is it done with high standards and quality, all the better! That said I was very happy to find
PotterCast
this past year on iTunes. Confession; I first listened to
MuggleCast
and got plugged in to
PotterCast
when Melissa made a cameo on the afore mentions PodCast. Then I listened to all the the
PotterCasts
that I had missed. I was an instant fan. And nothing against the "other" PodCast it was nice to see other people my age who are in college full-time, hold down full time jobs, developing careers and are still enthusiastic about the Potter franchise. This kinship of spirt and interests is what hooked, but what makes me come back each week is the awesome content. Very interesting interviews with fans, actors from the movies, people involved with the books development, and even the people who develop the video games as well! And not to mention the subtle humor that pops up every now and again.

It has made my Mondays much brighter. And my work week all the more enjoyable! I am posting to just rant and rave on how much I love the show!


Below is a brief description of the hosts (illustrated above as the Trio by
me
::blush::)



Melissa Skeeter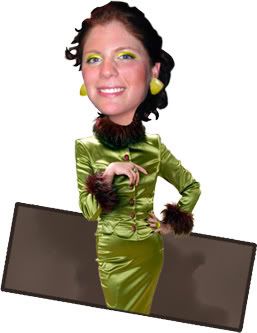 Heads the brunt of the site (the site being The-Leaky-Cauldron) and is a journalist based in New York. She has a new kitten, and is no way sneaky or mean like Rita Skeeter. I used that character for her because they are both journalists. And I am sure Melissa wouldn't mind trying out a quick quotes quill. :P






John & John Weasley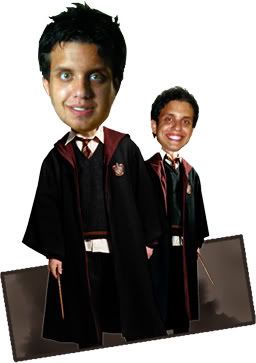 John is the life of the party so to speak, much like the Weasley twins, hence his picture; he is funny and silly. Like the twins, at first glance they seem to be all about the laughs, but when you look closer you come to find out they have some impressive skills and a bit of intelligence. And come on, who couldn't like someone who is a fan of Arrested Development?







Sue Diggory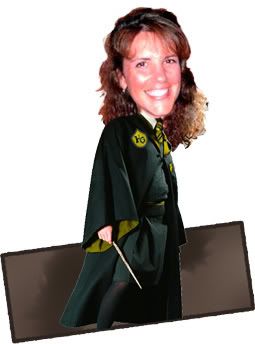 Sue is the heart of the group, a true Hufflepuff is there ever was one! That is why she is Sue Diggory, in honor of the late and great Cedric. Sue is always there to get excited about the fun stuff and has supportive things to say even when giving a critique.
And if you didn't notice on her robes up top you might notice a Head Girl badge, thats right Sue you are head girl of Hufflepuff! SQUEEEE!